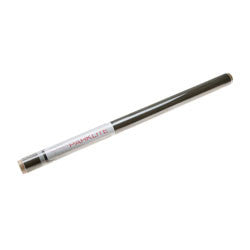 Horizon Hobby
Hangar 9 UltraCote ParkLite - Olive Drab (HANU0811)
---
Product Specifications
Length:
78 in (2m)
Width:
23.5 in (600mm)
Weight:
1.07 ounces per square yard (36 grams per square meter)
Overview
Hangar 9 is bringing its UltraCote® line of covering to indoor and outdoor electric lightweight aircraft with ParkLite®. UltraCote has proven itself to be the premier brand within the industry and the preferred choice for modelers looking to complete their balsa aircraft projects. At 13 microns thick, ParkLite is the perfect solution for lightweight aircraft and will be available in 16 popular UltraCote colors.
Weight: 1.07 ounces per square yard (36 grams per square meter)
---
Share this Product