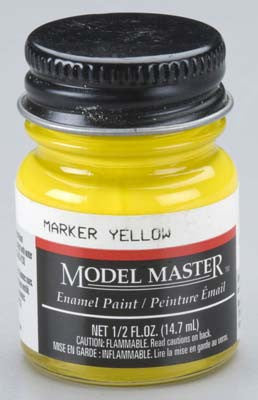 Testors
Model Master Russian Marker Yellow 1/2 OZ. (TES2128)
---
Made of enamel and is flammable and toxic.
Can be used for:
Models: Ceramic, Plastic
Household: Stone, Metal, Styrofoam
Crafts: Wax, Glass, Paper
Figures: Fabric, Wood
Not recommended for: vinyl, polyethylene or polypropylene plastics.
Excellent for either brush painting or air brushing if thinned.
Covers well, flows smoothly with no blushing or fading, and blends
easily with all Model Master enamel paints.
Guaranteed to match their real-life counterparts for military models
and figures.
One 1/2 oz (14.7mL) jar of Enamel Flat Marker Yellow Paint.
Paint Brush or Airbrush to apply to model.
Eye, Lung and Skin protection.
---
Share this Product