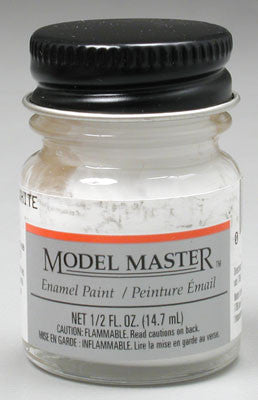 Testors
Model Master Classic White 1/2 oz (TES2720)
---
Made of enamel and is flammable and toxic.
Can be used for:
Models: Ceramic, Plastic, Leather
Household: Stone, Metal, Styrofoam
Crafts: Wax, Glass, Paper
Figures: Fabric, Wood
Not recommended for: vinyl, polyethylene or polypropylene plastics.
Excellent for either brush painting or air brushing.
Covers well, flows smoothly with no blushing or fading, and can be
blended easily.
One 1/2oz (14.7ml) jar of Enamel Classic White Paint.
Paint Brush or Airbrush to apply to model.
Eye, Lung and Skin protection.
---
Share this Product