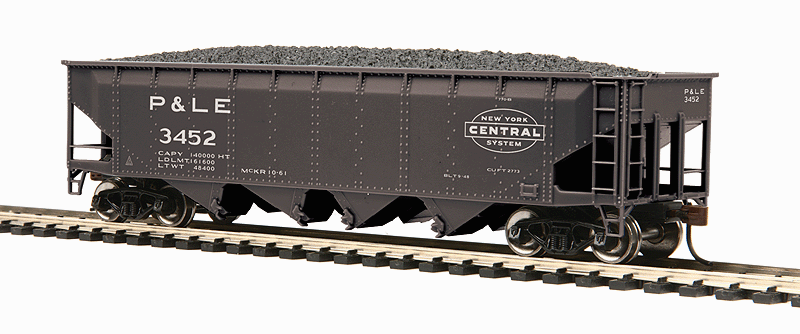 Horizon Hobby
MTH 70-Ton Quadruple Hopper Car - Pittsburgh & Lake Erie (MTH8575042)
---
Ready 2 RailT provides the superior quality and detailing you've come to expect from M.T.H. coupled with a competitive price point for the entry-level HO hobbyist. These cars offer the same construction and body detailing as their more expensive counterparts, but designed for the budget-minded model railroader. It's the perfect way to add to a Ready-To-Run set or to introduce someone new to the hobby.
While we take pride in the prototype accuracy of most of our HO products, you will find items in this and future catalogs bearing an [I LOGO] designation (and item numbers with an "81" prefix) that may stray from historical accuracy.   
Intricately Detailed Durable ABS Body
Metal Wheels and Axles
Decorative Brake Wheels
1:87 Scale Dimensions
Kadeer Compatible Couplers
Detailed Undercarriage
Detailed 4-Wheel Trucks
Unit Measures:6 1/4" x 1 3/8" x 1 7/16"
Operates On 18" Radius Curves
---
Share this Product