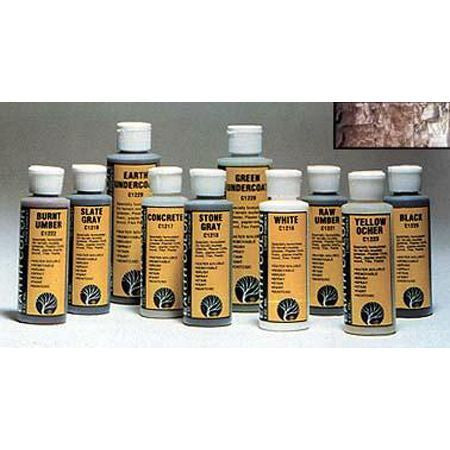 Woodland Scenics
Woodland Scenics Earth Color Stone Gray 4 oz (WOOC1218)
---
Achieve Quality Results On Any Layout With This Bottle of Earth Color
Liquid Pigment (Stone Gray) by Woodland Scenics.
Specially formulated for terrain models (plaster, Plaster Cloth,
foam, papier-mache, wood, Flex Paste).
Water soluble.
Removable with hot salt water.
Nontoxic.
Spray, stain, or paint.
Use at full strength for an opaque coat or thinned with water for
use as a stain.
Mix pigment colors to create different colors.
Instructions provided on bottle. 
One Bottle of Liquid Pigment (Stone Gray) 
Foam Applicator or Brush
Water 
Volume: 4 oz (118.3 ml)
For additional detailed instructions, refer to "The Scenery Manual"
(WOOU1507).
---
Share this Product