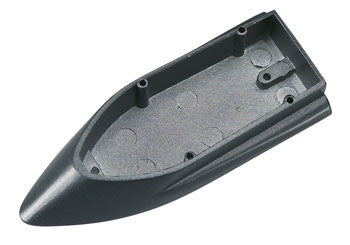 Great Planes
Coverite Blackbaron Replacement Shoe (COVR2555)
---
This is Coverite's Replacement Shoe For Their Black Baron Sealing Iron.

FEATURES
Sealing Iron Reaches a Full 475°F
It has a Temperature-Adjustable Knob to Accomodate any Film or Fabric
Covering.
Its Side "Roll-Bars" can Actually Roll the Iron into Fillets.
The Flat Sole is for Normal Sheeted Surfaces and Open Structures
The Toe is Slightly Rounded to reach those tight corners
Without "digging in".
Shoe is Coated with Scratch-Resistant 100% Blackstone.

INCLUDES
One Replacement Shoe.
---
Share this Product